I'm a content writer who creates consistent, engaging, on-brand copy.
Leadership developers, real estate experts, and marketing managers—do you need optimized, engaging, on-brand content that boosts traffic and generates leads? You've come to the right place.
I'm a B2C and B2B content writer working with real estate companies, digital marketing agencies, HR consultants, and change management professionals. I've helped numerous companies identify and mend the gap between what they're saying and how they're perceived, and increase conversions with well-crafted copy rooted in SEO and blog content packages that solidify thought leadership.
Ready to get started? Have questions? Contact me by email or through LinkedIn and let's talk about your content needs.
By listening to your tone, voice, what you're saying—and not saying—I create content worth remembering and tell stories worth repeating.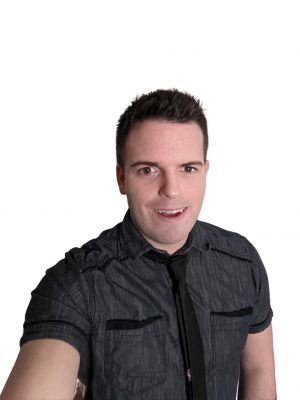 "I've interviewed 20+ writers. Anthony's the one who gets it." – Jeff Kelly, AssetLab Marketing

"There are writers who write and write well. There are also writers who write, write well, and who listen well. Anthony is one such writer. It's a pleasure to work with him because he listens carefully when you explain your goal. That goal quickly finds its way to his always well-crafted content ready for primetime with little to no need for revisions." – Douglas Spencer, President & Chief Brand Strategist, Spencer Brenneman, LLC
"Anthony is a delightful content writer to work with. He completed every assignment either early or on time, whether little-to-no revisions, and my client loved the results." – Elizabeth Powers, Pithy Powers

"Anthony is not only a delightful individual, he's a great communicator, knowledgeable, and highly skilled in his craft. 100% recommend!" – Lisa Pence, Plume Graphic Design Studio
"Anthony genuinely cares about helping businesses thrive and he takes the time to really listen and provide thoughtful support. He is easy to work with a great person to know!" – Amy Deland, Emerge Thriving

"Anthony Greer seamlessly weaves together complex ideas with beautiful color. Whether penning a work of fiction or reporting or on assignment as a journalist, Greer is a dependable and thoughtful writer.  Capable, concise, tried-and-true are all words that best describe Greer's character, approach to each project he takes on, and are a testament to his talent as a published writer." – Shaun Knittel, Seattle Gay News Associate Editor
"Anthony takes time to get to know you and your situation. He shapes a narrative to communicate your value proposition to the world!" – David Rice, Edward Jones Financial Advisor
"Anthony is an energetic, creative and reliable writer, whose clients return to him on an ongoing basis. Always a good sign." – Nina Rogozen, Writer, Editor, and Proofreader
Anthony is very personable and professional, and is truly a wonderful listener." – Ericka Tremaine, Health Coach and Hypotherapist
I started AG Creative Publishing in 2014, and published two novels while finishing my Bachelor's Degree in Business Management. During this time, I began helping friends with their resumes, did a little guest blogging, and then created a hypothetical content writing business plan as part of my capstone project. The business plan became the foundation from which I've built my writing career on.
Since then, I've worked with clients in multiple industries all across the United States with one clear focus: to help businesses that are helping others.