Save time, increase visibility, and get your marketing done! 
Have you ever created a marketing plan but then got too busy to launch it, or started your plan only to give up on it shortly after?
Starting and maintaining a consistent content strategy is vital for driving organic traffic to your business, but it's easier said than done. With a content creation package, all of your primary marketing channels are covered with one simple plan.
All you'll have to do is copy and paste!
What is the Content Creation Package?
The content creation package makes your time a priority, so you can maximize your marketing with minimal effort. Each month you'll receive:
How the Content Creation Package Works
Step 1: Kickoff Call
During a 30-minute kickoff call, we'll discuss you, your business, your audience, and your competitors. Do you have specific services or story ideas? Let's talk about them! 
Step 2: Research
What are your competitors talking about? What is your target audience looking for? I conduct extensive competitor and keyword research to identify the gaps and opportunities where you can shine.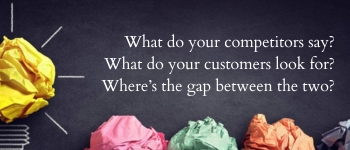 Step 3: The Pitch
Next, you'll receive 20 story ideas, complete with optimized headlines, brief descriptions, and suggested keywords and sub keywords. You then select your 12 favorite ideas for 3 months' worth of content. Don't like 12? We'll go back to the drawing board. Like more than 12? We'll keep some of them for later!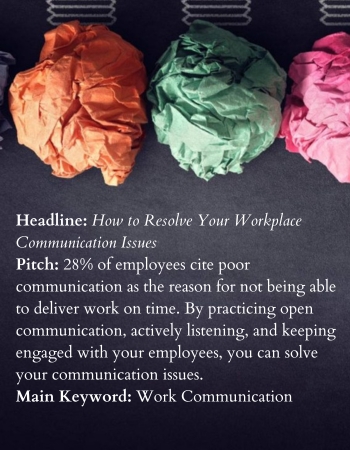 Step 4: Content Calendar
Once we've got our 12 topics worked out, I'll create a calendar based on what days you want to post your content. By doing this, you'll know what you should be expecting each and every week. Are there any changes needed? Let's chat and make adjustments as we go!
Step 5: Receive Your Content
Finally, you'll receive an email like this: 
Pick Your Content Creation Package
Here's how much the basic and standard content creation packages cost. Rates are adjustable if you want longer blog posts or don't wish to include a newsletter or social media.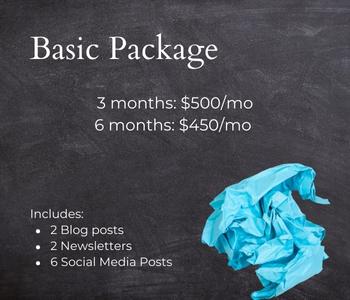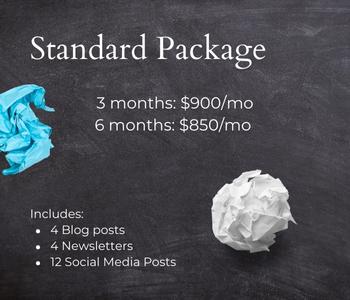 "Anthony is an energetic, creative and reliable writer, whose clients return to him on an ongoing basis. Always a good sign."
"Anthony is not only a delightful individual, he's a great communicator, knowledgeable, and highly skilled in his craft. 100% recommend!"
"Anthony is a delightful content writer to work with. He completed every assignment either early or on time, whether little-to-no revisions, and my client loved the results."
"Anthony genuinely cares about helping businesses thrive and he takes the time to really listen and provide thoughtful support. He is easy to work with a great person to know!"
"There are writers who write and write well. There are also writers who write, write well, and who listen well. Anthony is one such writer. It's a pleasure to work with him because he listens carefully when you explain your goal. That goal quickly finds its way to his always well-crafted content ready for primetime with little to no need for revisions."
Business owners wear a ton of hats and have a million tasks at hand. Content creation doesn't have to be one of them. Schedule a consult today!