Content Writing and Brand Messaging for Service-Based Businesses
Consistent, Engaging, On-Brand Content - Every Time
75% of Americans changed brands in 2020. The organizations that survived and thrived often had two things in common:
A strong digital footprint
Clear, consistent messaging
I can help you with both.
Hi, I'm Anthony, and I specialize in writing optimized content for service-based businesses and nonprofits.
Whether you need to reshape your brand's identity, new or upgraded web copy, or a blog series highlighting the awesome work you do, I'm here to help you every step of the way.
New Service: Content Creation Packages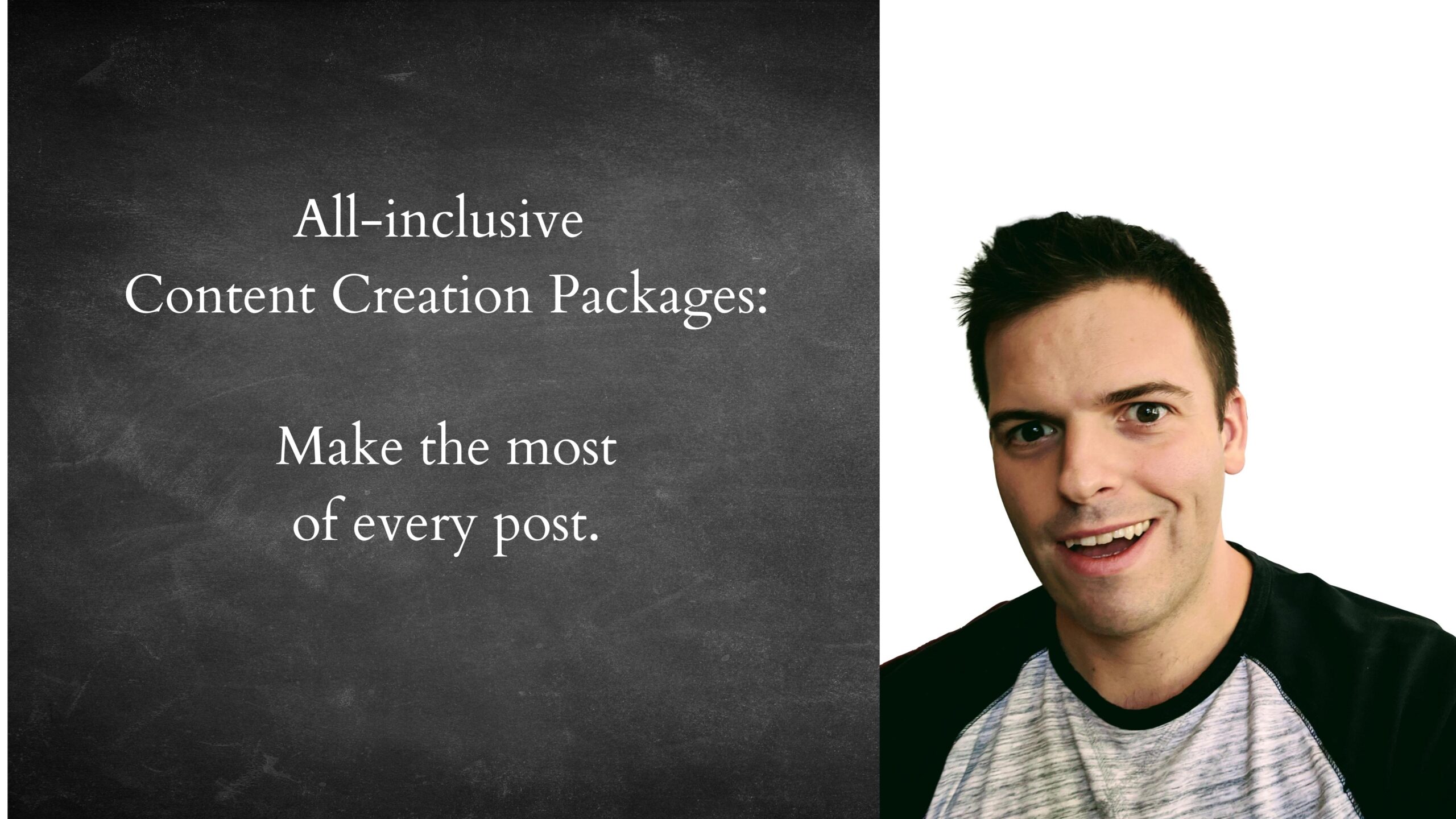 Maximize your marketing with minimal effort.
Blogs come with a treasure trove of reusable content, so make the most of every post. Content creation packages provide you with everything you need, including:
Newsletter copy

An image or short video

Multiple social media posts

And much more
All you need to do is copy and paste.
You'll also receive a content calendar to help you keep track of what content you'll receive and when.
I get it. The term "service-based businesses" is broad, but so is my experience. As the lead writer for the clients represented by Spencer Brenneman, a messaging agency, and AssetLab Marketing, a marketing and creative agency, I serve the needs of a diverse roster of customers. Some industries I write content for include:
Digital Marketing Agencies
Lifestyle Companies
Health and Wellness Professionals
Attorneys and Law Firms
HR Consultancies
Landscaping Companies
LGBTQ-Focused Nonprofits
Real Estate Agents
Functional Design Firms
My content writing services can help take your business from start to sustainability.
Services include:
Blog Series
Solidify thought leadership with optimized blog content for your target audience.
Messaging Framework
Your messaging framework shapes and drives the direction of your business.

 
Messaging Audits
How does your web copy and messaging size up against your competition?


Web Copy
Entice your visitors with service pages that serve and landing pages that land.


Want to better understand all things content writing and brand messaging?
Check out our recent posts.
Building an email list is one thing. Maintaining it is a whole different beast. Here are a helpful email list marketing tips to maintain your
Read More »
You can have the social media presence of a Kardashian, but if Facebook, Twitter, and Instagram disappeared tomorrow, would you still have a dedicated following?
Read More »
https://youtu.be/Vt7R_kTUkLE The Venn Diagram of copywriters vs content writers has a lot of overlap, but both writing styles are distinctly different. Content writers engage, educate,
Read More »
What Customers Say About Our Team
There are writers who write and write well. There are also writers who write, write well, and who listen well. Anthony is one such writer. Also, it's a pleasure to work with him because he listens carefully when you explain your goal. That goal quickly finds its way to his always well-crafted content ready for primetime with little to no need for revisions.
Anthony Greer seamlessly weaves together complex ideas with beautiful color. Whether penning a work of fiction or reporting or on assignment as a journalist, Greer is a dependable and thoughtful writer. Capable, concise, tried-and-true are all words that best describe Greer's character, approach to each project he takes on, and are a testament to his talent as a published writer.
Anthony is not only a delightful individual, he's also a great communicator, knowledgeable, and highly skilled in his craft. 100% recommend!
Anthony takes time to get to know you and your situation. He shapes a narrative to communicate your value proposition to the world!
Anthony writes and writes– scripts, articles, and novels. Also, I enjoy reading Anthony's prose, and even when in a fantastic setting, it's always about REAL people.
Anthony is a delightful content writer to work with. He completed every assignment either early or on time, whether little-to-no revisions, and my client loved the results.
Anthony genuinely cares about helping businesses thrive, and he takes the time to really listen and provide thoughtful support. Also, he is easy to work with a great person to know!
Anthony is an energetic, creative and reliable writer, whose clients return to him on an ongoing basis. Always a good sign.
Anthony is very personable and professional, and is truly a wonderful listener.
I've interviewed 20+ writers. Anthony's the one gets it.
Want to schedule a free 30-minute consultation?
Fill out this form or shoot me an email at: anthony@agcreativepublishing.com or anthonyegreer@gmail.com.