"Closed" signs appeared in the middle of the day. Events got canceled, unemployment soared, and digital marketing suddenly became the only marketing that mattered. 75% of Americans changed brands during the pandemic. Most businesses that survived and thrived had two things in common: a strong digital footprint and a clear, consistent message. A content writer can help you with both. 
Content writers create engaging, on-brand, optimized content. When it comes to blogging alone:
However, blogging is just one skill a content writer possesses. If you ask five different content writers what they do, you'll likely get five different answers. Some specialize in SEO and long-form content. Others stick to video scripts, brand messaging, copy writing, email marketing, or social media. 
No matter their specialty, a content writer is one of your most impactful and cost-effective marketing resources. Hiring the right one will boost web traffic and convert leads into customers. 
In this article, you'll learn:
What a content writer does

When you should hire one

Where to find one

What to look for when hiring a content writer

What you should bring to your interview
Let's get started…
What Do Content Writers Do?
Content writers write engaging, educational, and entertaining content for your target audience in the tone and voice of your brand.
The most popular forms of content writing include:
Content writers are usually excellent researchers, editors, and understand SEO. While many can write about various topics, they often specialize in 2-3 niche subjects, like finance, healthcare, or travel writing.
When Do You Need a Content Writer?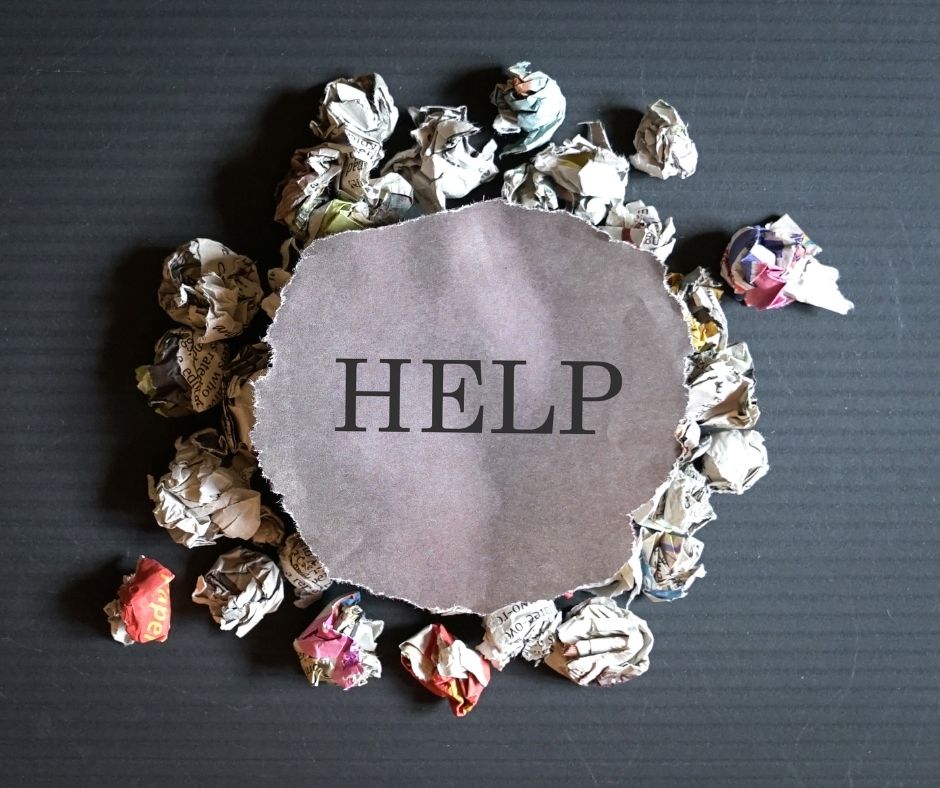 You need a content writer when you're looking to start or grow your business. 
Great business leaders have to appreciate the value of their time and know when it's necessary to hire help. This is especially true if the task requires skills you haven't mastered. 
Entrepreneurs wear many hats, but not all of them fit well. Would you want Captain Jack Sparrow as your financial adviser or Miranda Priestly as the head of HR? Probably not. Should they spend significant chunks of time as a deckhand or seamstress? No, because their skill sets are more valuable than that. And so is yours.
Like Jack and Miranda, you're a pioneer! You're an awesome _________. If you're not filling in that blank with something content-related, your time is probably better spent doing something other than managing your blog, email campaigns, and/or social media profiles. 
Here's another way to think about it: would you do your own bookkeeping if you weren't great at tracking your business revenue and expenditures? Probably not. Think of content writing the same way. 
Sure, it costs money to hire someone, but hiring the right someone often results in a huge ROI. 55% of marketers say blog content creation is their top inbound marketing priority. This is particularly true for small businesses, which often have limited budgets and steep competition. 
Where to Find One
Now that you know you need a content writer, it's time to find one. Here are a few ways to do so:
Referrals
People do business with people they like, know, and trust. If you're lucky enough, your cousin Samira might have a former roommate who writes about your niche for a living. If you have a dedicated customer base, each of them could be a potential referral resource. 
Social Media "Groups"
You'd be surprised who you may find by just asking for help on social media. Join groups associated with your niche on Facebook or LinkedIn and ask around. Someone's sure to know someone or know of someone who can help. 
Search the Web
A simple Google search for something like "content writer for ______" is a great way to get started. However, you should also expect to pay a premium rate for the writers that show up on the first page of a Google search. They're there for a reason. 
Buyer Beware
While searching for your diamond in the rough, beware of content mills. There are some really great writers that regularly use sites like Upwork or Fiverr, but most of them are fighting for bids to write articles for $10 for a reason. 
If you're making this type of offer, you'll either get what you pay for or work with a writer who doesn't know their own worth. Either way, these relationships usually don't last long.
What Should You Look For When Hiring a Content Writer?
Every good content writer should have a portfolio of work. Most of them also have websites, but you shouldn't rule them out if they don't. If they do, their website doesn't have to be super snazzy. They're writers, not web developers or graphic designers. 
Good content writers should also be comfortable with SEO. Jackson could be the most best fitness writer in the world, but if he doesn't integrate the right keywords into his copy, most of his target audience will never see it. 
Your content writer should understand who your customers are and how to engage them. They should also be able to match the voice and tone of your brand. 
That said, let's talk about that interview…
What Should You Bring to the Interview?
Interviews tend to be casual. They're often done via email, Zoom, over a cup of coffee, or while drinking margaritas (hint, hint).
During the interview, content writers are looking for a few key pieces of information:
What are your needs?
Can you define the scope of work required of your hire? Are you looking for a blog writer or someone to revamp your brand messaging and update your website? You don't need to know all the key details, but coming to the coffee table with a few ideas will help get the conversation started.
What is your brand and who is your audience?
If part of the scope of work involves creating a brand identity, this may be a bit of a difficult question to answer. However, if you're a residential real estate that specializes in first-time home buyers, you should mention that. If you can define your brand's voice, tone, and what language you use/don't use, even better!
Is there an editor involved? If so, who?
Even the best writers need editors. Sometimes even the best editors need editors. It always helps to have a second pair of eyes on a piece of content to check for rogue grammar, punctuation, or tone inconsistencies before publication. However, as long as you and/or your writer have keen eyes or great editing software, you're probably fine. One of the best things about digital content is its quick and easy to fix. If one of your readers let you know that you used the wrong version of "there" in a post, you can edit it in no time.
What is your budget?
Ask the content writer you're meeting with if they have a rate sheet. If they can't give you a number right away, don't be discouraged. Every project is different, and they might need to do some research before replying with a fair quote. Don't forget, you can do the same. Nothing is set in stone until the contract is written. 
Make an Investment in Your Business
Small businesses don't have the luxury of working with massive budgets or huge departments. Every dollar counts, and every minute has value. By hiring the right content writer, you will increase revenue, spend extra time with loved ones, focus on other tasks, and continue to grow your business.