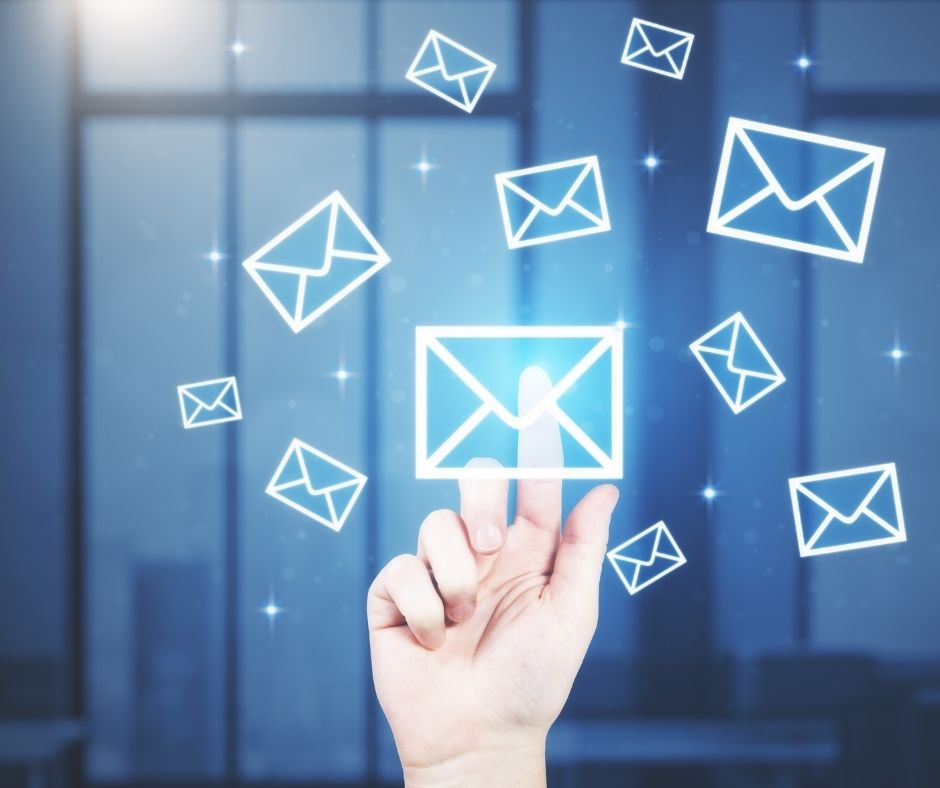 You can have the social media presence of a Kardashian, but if Facebook, Twitter, and Instagram disappeared tomorrow, would you still have a dedicated following? Unlike your Facebook account, your email list is actually yours. 
Email lists are one of the most effective tools in your marketing war chest. According to Hubspot:
73% of millennials prefer to communicate with businesses via email.

80% of business professionals believe email marketing improves customer retention.

>59% of marketers say email is their biggest source of ROI.
If you want to get in on the action, here are nine ways to help boost your email list… 
Offer a Special Discount or Freebie
Offering something of value in exchange for an email address is probably the easiest, most effective way to get more subscribers. Here are a few free things you can offer for free:
Ebooks

Templates

Case studies or white papers

Checklists

DIY spreadsheet

20% off your first purchase (not free, but you get the picture).

Etc. etc. etc. 
Personally, I will always recommend an ebook, but that's just the creative writer in me. If you're interested, let's talk about that.
These offers usually appear on your home page or a landing page. However, there's no rule saying these offers must stay there. 
If you're writing a blog post that requires a special template or spreadsheet, offer it to your readers. If you're writing a post highlighting one of your products, include a promo code in the body of the article and offer a discount in exchange for subscribing. 
Start a Marketing Campaign
Offer someone of value to your audience for free, and create a marketing campaign by doing the following:
Create a headline clearing stating the need you're fulfilling via a free offer.

Write up a post about the freebie, putting an opt-in form at the top to download your offer.

Clearly define the terms and conditions just below the link, as well as another link to share the post.

Ask your audience to leave a comment on the post. To keep it simple, you can suggest something for them like, "Thank you for the offer!"

Reach out to your current list of clients and influencers and ask them to share your post. It doesn't hurt to offer them something in return. 

Publish the post everywhere.

Respond to everyone who followed directions and commented on the post. This will help build organic traffic.

Boost this post and continually drive traffic by linking to it throughout the week.

At the end of the week, send personalized messages thanking all your new subscribers. 

Create a survey asking what sort of content they'd like to see in the future. Also, ask for a testimonial.
3. Tell a Compelling Story
Brady works as an interior decorator. One day, his best friend and real estate agent, Jolene, asked him if he could stage a lovely Victorian for an open house. The seller was her biggest client to date, and she was nervous — so nervous that she became nauseous ten minutes before the open house hours began, ran upstairs, and locked herself in the bathroom. 
When the first couple arrived, Brady improvised by posing as Jolene's business partner. He grabbed one of the fliers on the table and memorized as much as he could, and the couple roamed through the rooms, admiring the stained-glass windows and Flemish brick bonding. He told them about the sensational walking score, the excellent school district, and the nearby mall being developed. 
The couple loved the house and complimented him on his staging. They didn't even mind they couldn't see the upstairs bathroom, which he said was "under construction." Later, they made an offer on the house for $30,000 above market place. 
You are 22 more times likely to remember this story than if I simply said, "Brady is a real estate agent."
Stories are memorable, make your brand relatable, and make for great content. It's also one of the best ways to connect with clients and leave them wanting more.
4. Email List Push Notifications
Do you notice this small box in the top left corner of your screen when you go to a new site? Clicking the "allow" button enables that site to activate push notifications. 
There are multiple types of push notifications that you can create. By placing a smart code in the head tag of your web page and activating it, you can automatically add them to your email list. When the visitor clicks "allow" they are automatically added to your email list. 
5. Highlight Your Benefits
Instead of discounts or freebies, write a list of the benefits your customers will get for subscribing. Some of these may include:
Advanced look at some of your products

Instant access to a webinar

Discounts on your birthday or subscription anniversary.

Free 1-on-1 consultation

Access to your monthly newsletter, which includes ________
As you can tell, there are many ways to highlight what you have to offer. Think about what your audience might be interested in and go from there. 
6. Use Social Platforms
There's no rule that your target audience must read a blog post to receive an offer for a free download. All you need is a link to a landing page for someone to subscribe and receive your awesome offer. 
Make Instagram stories

Post eye-catching charts on Facebook

Pin it!

Tweet it! 

Create a YouTube or TikTok video showcasing your product or service.

Do all the things!
7. Make Your Subscription an Interactive Experience
88% of marketers say interactive content differentiates them from their competitors. It also generates twice as many conversions as passive content. 
Take a page from Buzzfeed and turn the subscription into a brand-related quiz. Then, suggest another quiz or offer a discount as a gift for subscribing. 
Also, never underestimate the power of a prize wheel. Ask your audience to subscribe in exchange for a spin.
8. Make Getting On Your Email List Easy
When you visit a website covered in links and side bars, it's a real turn off. Confusing navigation hurts the eye and increases bounce rates. 
A confusing sign up page does the same. 
Make subscribing an easy experience. Just for a first name (for personalization purposes) and an email address. That's all you need! The more information you require, the less likely you are to get a new subscriber.  
9. Use Pretext
Email has evolved over time. Your message needs to do the same. 
If you use Gmail or Outlook, you can see more than just the subject line of an email. You can also see pretext. 
If you've mastered the art of hooking your audience right away, this extra real estate can work to your advantage. With more space comes more opportunity. Don't waste it! 
By using some or all these strategies, you'll build a strong email list in no time! 
For more content advice, shoot me a message. Also, check out my post about hiring a content writer.